This is a small project, which came to my mind and I'd like to try.
The idea is, that everyone shares a small part of his or her live story with other people and possibly also inspire them. We are all humans with our own livestory that made us who we are. We all learned important things that we could share. So we learn from each other.
We probably differ in many things, but in our cores we are all the same. I hope, with this small project of sharing, that we, despite of our differences can come closer, too.
I asked every person here the same two questions, which they answered as they liked. What was a touching experience in your life or a turning point? What advise would you like to share with other people.
Thank you for sharing – Benjamin Eckert

Karla – Guatemala
For sure one of my most wonderful experiences was when I had the opportunity to go to Taizé, which is a big christian youth meeting in France. Every year 2 young people from one city in Guatemala are chosen to travel all the way to France to live in Taizé and get financial support both from the local church and the Taizé community. During that time I was leading our church youth group and I was very surprised that I was chosen – what a wonderful gift! At the same time I was also afraid of travelling so far since it was the first time. Furthermore there were other young people who had hoped for the same opportunity and this lead me to doubt if I should go or if it was better if I passed it on.There were also people who supported me and told me that it was an invitation by God. Finally I decided to go to Taizé and I spent three unforgettable months there with wonderful songs, prayers and conversations. It was an amazing feeling of inner peace and I had the chance to get to know myself better as well as meeting people from all over the world and sharing experiences with them.
Some opportunities are given to you only once in your lifetime, enjoy these moments with all their merits and flaws because they will be your memories in the future.
---

Santiago – Argentina
Together with a friend from Germany we were travelling through Columbia. We were almost out of money and tried to spend as little as possible and to every once in a while earn a bit. Our last dollar was spent on some coffee and bread and while we were sitting outside eating it an elderly beggar passed by. He asked us if we could give him some of our bread and I have to admit how difficult it was for me to share the little bread we had left him when I was still hungry had no money to buy more. Finally I did not want to let him go on without bread and we gave him some. A few hours later I was playing music in the street with my travel companion to earn money. All of a sudden the elderly beggar reappeared and gave me some money for the music and disappeared once again. It seemed like a cycle. Since then I like buy more food to have some to share.
Your time is the most valuable good, spend it wisely.
---

Rodrigo – Mexico
Many years ago I was living with a family in Texas in the United States. After returning to Mexico I unfortunately lost touch with them. A few years later I tried reconnecting with them and called the university for which they used to work. In the meantime they had retired and moved to Florida, so I tried calling them there. They were overjoyed to hear from me once again and invited me to visit them in Florida. They took me to Orlando to visit the Universal Studios, Disneyland and much more. It all felt like a dream and I asked them why they were doing this? Why were they so generous to me? First they asked me back wether I had enjoyed myself and of course I did. Then they told me that it was wonderful for them to see how happy I was and that was reason enough for them. At first I did not understand this answer and asked them to explain to me how it can make them happy to make somebody else happy. I learned an important lesson that day.
Give with your whole heart because it is the greatest satisfaction you can have in life.
---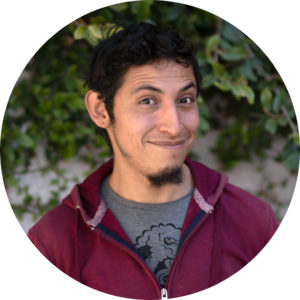 Edgar – Mexico
The first time I stood at a light juggling with balls for the people was an important moment for me. For a long time I have felt ashamed and thought a lot about how I could organize my life in a more "normal" or adapted form, most of all my concerns were about how I could earn money to survive. Before I had studied but quit it because I did not like it and was much more interested in acting as an artist and clown. For that reason I began doing the thing I really loved and still love. First I started at traffic lights but now I have my own shows on squares or for private customers.
Never stop dreaming and following those dreams.
---
Tok – Malaysia
I grew up in a poor family and living situation. Nevertheless I was able to go to school. One day my teacher asked me to draw my dream house, something which should accompany me more in my life. After school I decided not to go to university because I could not work at the same time to support my family. For that reason I started working in construction. I remembered my dream house and had the idea to renovate a room of our house. First it was intended to be a place to invite my friends. But when time went by I started inviting traveling people from abroad as well. It was a way to explore the world through the storys of travelers from everywhere around the globe. When there is nobody here I use the room to read, open my mind and get inspired for new projects and ideas. Somehow this dreamhouse was part in my life in different stages.
Be kind and live in harmony with the people around you.
---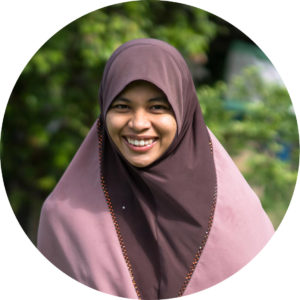 Najmi – Thailand
For me culture and religion are very important. They give me a purpose and are guiding lines for my life. Recently I went on vacation on the Island Koh Samui. There are many tourists there and everything is changing fast. But then I visited a village which was still keeping its tradition. It made me very happy to see that they still were able to preserve their culture.
Sometimes I think about leaving my province or even my country because my job opportunities are very limited here and I dream of having better chances. Many people from my area are leaving for Malaysia to open restaurants there. The advantage of this is that the culture and the religion are very similar here and there.
If you give advice to somebody be aware that you never know all details of a situation.
---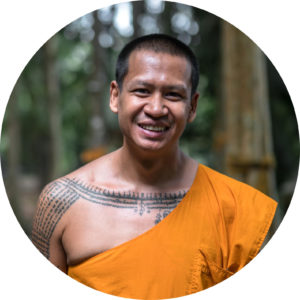 Pock – Thailand
After a long time I came back from the United States to live in Thailand again. One evening I was partying and drinking with some friends in Bangkok. One of my friends brought my attention to a woman who was sitting on the edge of the road together with her three children. It made me really sad and I felt very sorry for them being in that situation. I decided to bring them some food and give them some money. It was a very intense and touching moment for both of us, the woman even started crying. It made me happy to at least help a little bit even though I could not really change the situation. I often think back to that moment to keep in mind how important it is to help each other.
Listen to yourself everything comes from the heart.
---
Kiri – Malaysia
I was working as a manager for the food organisation in a big hotel chain. At that time I was leading more than 80 people in my team. It was a very demanding job with a lot of responsibilities. Still I had the intention to climb up the ladder in my career.  It was the same for my wife, she too had a job with a huge workload and a lot to be responsible for. After some time when we met in the evening hours in our home it started to feel more like having a roommate than a wife. We were just not able anymore to share enough time together and to get close.
As a result we got divorced. It was somehow easier because we had no kids together.
Nevertheless I startet to rethink my life and work and decided to downgrade my work and step back in my career. I did this also because I wanted to do something good for myself. I started working as a butler instead of being a manager. It allowed me to take care of people, being closer to them and having more time. As well it opened a new interesting world and allowed me to travel to different places.
Be true to yourself, modest and kind
---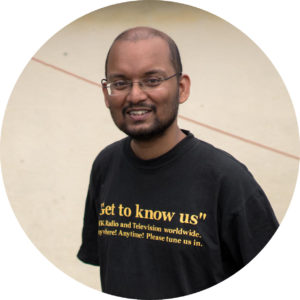 Partha – India
Since my childhood my major hobby is radio listening. First with a small and simple radio, later with a more professional one, which my friends and family considered as wasted money. I spend a lot of time listening and as well meet with other people to travel to remote places for better radio signal quality. Like that I was able to listen to broadcasts from all over the world.
Especially one thing related to my hobby I think started changing my life. After replying to a survey about their program from Radio Japan they wanted me to join their radio monitoring program so I had to send them a monthly report about their program, the content quality and suggestions for changes. It made me very proud to be asked and apart from that I got 2000 Rupees a month which was a lot of money for me. That money opened more possibilities. I was able to buy my first computer and start studying Bachelor of Computer Applications. Well I didn't finish my studies but somehow became a web developer which allows me to work now freely as a freelancer.
It is important to be respectful to others and take care of our enviroment.
---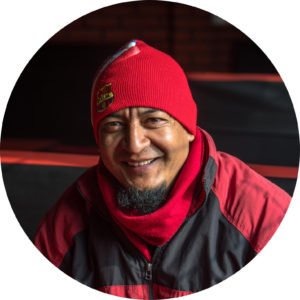 Azzu – Nepal
When I was 18 and finished high school a good friend asked me to visit a holy place together in the high mountains of Nepal. We knew that we will not have enough money to go, it probably would only last us for the first two days of a 4 to 5 days trip. My friend tried to convince me but I and even our other friends thought that it would be just crazy to do that. But my friend tried further and in the end I gave in. After we arrived in the mountains we had already spent all our money and did not really have an idea what to do now. We came up with the plan that we would just ask the people on the way and in the villages if they can give us some food and shelter. We were really surprised how much help we got and in the end reached the place. But now how could we get back home? We still had no money left and it was clear that we would not get a bus ride for free. At the bus station was a big truck and they were loading stones. We asked them for a ride back home and after helping them finishing their load they even provided us with some food.
If you want to be happy first appreciate what you have.
---
Mojtaba – Iran
My grandfather was a traveller and trader years before. He often went to the North of Iran to buy wares and sell it at different places.
For myself, first I was scared of foreigners and travelling. And I didn't wan't to get in contact with either. But through my job I started working together with Chinese people. So I was able to get some experiences being in contact with people outside of Iran and step by step I lost my fears and changed my opinions about foreingers. That helped me a lot to start my own journeys in China, India and other places.
So probably not only in my grandfather lives a traveller but also in me, it just took some time to realize it. Travelling helped me a lot to change my mind about people outside of my culture. And through other people I was able to learn a lot.
Try to be happy, enjoy your life and live in a kind way.
---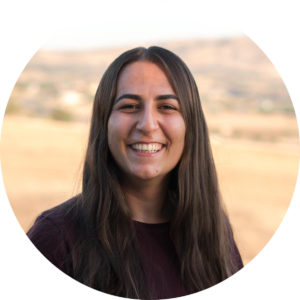 Gül – Turkey
For me starting the university far from my hometown in a big city changed a lot. More or less for the first time I was completely alone, because there was nobody from my family or friends living there. As well I realised that now I was responsible for everything. First I had a difficult time because I felt alone and it was not easy to find new friends because I am Kurdish. Nevertheless I started to get in contact with other people and after some time I was able to find some new and close friends. A bit later I took part in a student exchange program in Poland. It was like a step forward and it opened my eyes a lot for a bigger world and it helped me to make peace with my heritage.
Don't care about religion, skin colour, race or whatever. There is no difference between us, we are all human.
---
Munzur – Turkey
In my life I experienced difficult times. For some time I was not allowed to speak my mother language or to visit the holy places which were important to me. When I was 27 I married my wife and started my own life. We had to leave the village of our parents because there was no place for us to stay. I had to take a credit to buy my first home, some cows and machines. Because of my experiences it was important for me to be independent and as well to be able to take good care for my family and other people. So I worked hard and step by step I was able to pay back all my depts and have my own place for me and my family and at last my freedom. 
It is important to accept the people as they are. And if you have mor than you need to share it with others. 
---
Hakan – Turkey
With sixteen I started working in Antalya in a big hotel at the bar and in the kitchen. It was a very international place and it opened my eyes for more than the small place I used to live bevor. After two years of working I went back to my small home city and was working there.
2012 my father died which brought me a difficoult time. At that time I got very interestet in cycling and I started to teach childern in traffic security and working together with the gouverment to improve the quality on the road for cyclists and pedestrians. At the same time I invited guest, most of it cyclists from different countrys all over the world and started organizing bikefestivals for different people. I would say in all oft hat my father was a good example for me, because he startet building and restoring an old football area for the people in the community. For me that all helped a lot to find a new purpose in my life.
Be a good example for taking care fort he nature and how to life peacefull with other people.
---
Kemal – Turkey
It's always difficult to make big changes in your life, especially when you are over 30 and have been in the same routine for a long time. In my case, I was working for a private company in Istanbul for several years but I wanted to do social work professionally. I was not sure if I could sustain myself financially and if I could make a career in the non-profit sector, but in the end I took the courage to leave my career in the private sector and jump into social work. Now I am managing projects that support disadvantaged refugees and host community children and their families. I have the chance to travel, interact with people, and understand their problems. There is sometimes uncertainty about the future of our organization due to the tough political situation in Turkey, but I feel more satisfied with the work I am doing because I am more connected with the community and I know I am helping the people in need.
If you have problems with any specific person, talk to them. Share with them something. You will see that you will start to understand each other, accept your differences, and establish a relationship on mutual respect.
---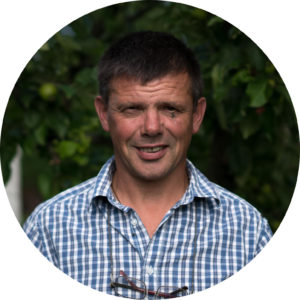 Péter – Romania
As a young men I was a sportsman. I used to play football (soccer) for a long time and as well in a professional league. At this time I was strong and fit. Together with my wife whom I met in that time we had a daugther and a bit later a son. My son is handicapped and for him it is not possible to have a independent life. For me it was a shock and it was difficult to accept how this could happen. I needed some time to accept the situation and learn that it was good and right. Despite the the problems we had, we always found a solution and a way together.
There is a solution for everything and if you approach life that way you can be happy.
---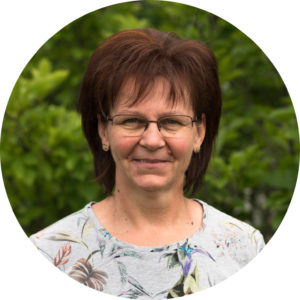 Erzsébet – Hungary
Together with my husband we spent our holidays in Albania and there he was swimming in the sea. Suddendly he noticed that he forgot the car keys in his swimming trunks and therefore lost them in the sea. We were 80 kilometers away from our hotel, we didn't know what we should do and were very worried about the situation. On the passing road I tried to hitchhike and got a ride to a gas station in the next village. With the help of some locals the owner of the gas station got to know my story. They closed down the gas station and with the whole family they brought me back to the hotel, where I could fetch the spare keys. It was amazing how helpful the people were in this moment.
It is good to trust people, the can be very helpful.
---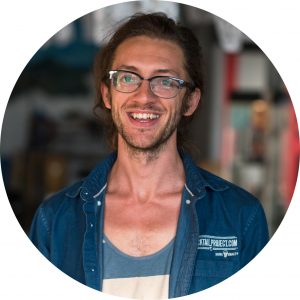 Jason – United States of America
I was 17 and in high school. With my Girlfriend I ventured out to a themepark. We waited in line for a rollar coaster caled Demond painted with a lot of flames and fire. As we stood there I got a weird voice mail from a friend, who was asking if everithing was right because there was a fire going on on the place we lived. So I caled my mom and joked if our house still was standing. She informed me then that our house burned down. We lost everything an it was very weird to stay on a place full of joy with so many people and getting a message like that. Some time after I was very grateful being on a different place than at home never know if I had survived the fire. I taught me a lot of letting go from possessions and seeing them in a different perspective.
Step out of your element and do something you have never done befor.
---
John – Canada
Some years befor I was in Newfoundland together with my daugther. At one night I liked to go out by my self. So I found a bar in which they had a celebration or something. I felt a bit alone and it was very difficuld to understand the people cause they had such a strong accent. But with every beer I fought that I could understand them better. At some point I must left that bar very drunk. I mounted my bicycle and went down a very steep hill. At the end i smashed a parked car badly and had to go to the hospital. I felt very bad and guilty that i left my daughter alone and became that drunk. I decided to change my life and stoped drinking alcohol at all at that point.
The most important thing in life is to stay connected to other people be close and let them influence you in a good way.
---
Daniel – Canada
I made a lot of experiences (it is difficult to couse one) and i like a lot the nature and beeing in it. A story which i remember was an adventure with a friend. We liked to travel on a big river, but we did not had enough money to afford a kayak. Because of this, we build two by our self out of wood and canvas. We started paddeling on the river. After a time the river gots more dangerous and suddenly there was a logjam and we hit it. We just got outside, but mi friend got a hole in his kayak. We liked to finish our trip and so we went on. It was a stupid idea. Cause after we could not get outside the water. Just befor my friend sunk with his kayak, we could get to a smal cabelferry in the river, which took us out of the water.
You can't take things with you, but you can collect experiences. So try to collect as many as you can get.
---
Jennifer – Canada
We had only 400 bucks (dollars) to get from Otawa to British Columbia, me and my 11 year old son. I missed BC cause of the nature and the surroundings and i really liked to go back. So it was a nice trip through Canada and the States. But at one time mi car broke down, it was in North Dakota. I thought no i have a big problem, cause i had not that much money. Some people picket me up from the street and they fixet my car for only 15 bucks. When i got back to BC i still got 123 bucks left. Really nice how the people are and the problems nearly solve ist self.
Life is a journey and you have to do the best out of it. The people on your way are good, the can inspire you if you want, so you could learn something new.
---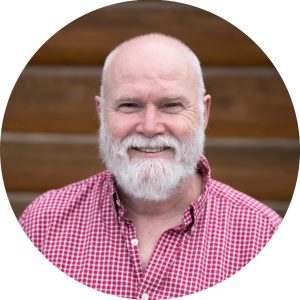 Peter – Canada
I was part of a kanugroup and there was one trip who changed me from a boy to be a men. At this time i was only 16 and i was called to the groupleader of the canu trips. Another group, who started some days bevor had a problem with a bear. They knew that i went hunting with my father and could get a rifle, so they asked me if i clould help. I went to my father and asked for one of his rifles. He let me chose which one i would like to take with me. I did not had to use it fortunately. But there were two people who puted trust in me and treated me like an adult and that experience changed my life from that time.
Some times just let flow the things bye. But there are times you have to stand your ground and try to affect the things to a better end.
---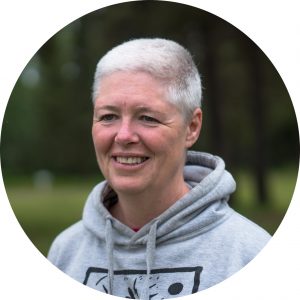 Christine – Canada
I got to be the Bikelady because of a romantic story. It was a story with a men, but not about a men. I datet years ago one and he came once with a tandem and a picnik on the back. So i did not know a lot about bikes at that time. The men is long gone since then, but he was able to create a nice and special moment with his bike for me and that was the thing which remained. I got really interested in bikes, wrote a book about bikes to encourage people to ride more and visited a lot of places in the world with my bike.
We are all createt for a kind and gentle thing to do, so find it and do it with all your might.
---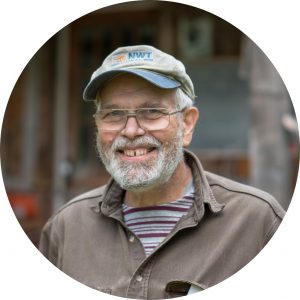 Tom – United States of America
I met Felicia the first time while i was sitting in a park in Cuba. A girl came to me and said to me, that she has a friend who would like to talk to me. Her friend was Felicia, she saw me in a dream and knew that she had to search me. That must be fate i thought and we talked together the first time. After a while she invited me to visit her. In this night there was a total black out in the whole city. Because the city was build like a maze, the reason was the pirate history, i got totaly lost in the dark. Felicia found me despite the dark, grabed my arm and led me to her place. I thought probably just luck. So we started to spend more time together and i visited Cuba for the next 8 years, every year for 4 months.
Important stuff is the small stuff, not the big stuff. Enjoy what is around you every day.
---
Jose Luis – Spain
I am a calm and contented person. As i startet with my round the world trip on my bike, it was not cause my wife left me or cause my bird died. No it was only cause i want to know if i can do it. So there was not really a turning point in my life. But i allways liked to have a intense life. A powerfull life with challenges and strong emotions. In difficult situations you got to know yourself. And i am a curious person too, who likes to discover the world and it's cultures. I need to be not to have.
Do what you feel, and use your own energy to do it.
---
Mike – United States of America
When i was around 30, i got everything in my life a men can want. A business, a lot of money and a nice wife. But still i felt empty inside me. One day i went with a friend to a smal house in the woods. After a while they started to sing songs which i knew from the church during my childhood. It really touched me and i felt to my knees and started to pray for salvation. And i said, yes Jesus you can have my heard. Since then i feel free, all i searched all my life was love. So years after i started to visit different universitys to preach.
Seek the Lord with all our heard for then you will find him, Jesus Christ.
---
Naidine – United States of America
I left my first husband cause he threatened to hurt our children. That brought me to Alaska, far away from him. I met there my new husband and with him i went out and builded up a lodge far from Anchorage. There were nearly no roads at that time. My new husband grew up, befor there were any roads at all. They came here with their dogsleds. 52 years later we are still here and like to serve and spend time with people from different countrys all over the world. Like a big family.
You have to love the people an care about them.
---
Patricia – France
I had an interview for an internship and at the end i became a travelguide about India. Fist i did not think about it. Later on a rainy day i tought about a possible destination for en exchange program. So got the guidebook back in my fingers. India would be interesting i imagined, something really different, an other world, an adventure. This time was importand for me and some of my best friends i met there.
Don't make a choise out of fear and try to life out of your core values.
---
Matthias – Germany
Some time ago i found a green stone on the ground. First it had no meaning for me. Later i spoke with a friend on the trainstation. He told me some things about a cycling trip. After i saw that the stone had the shape of a bicycle saddle. So i decided to go on my own cycling trip which led mi to Portugal. There i spend some time in a community until i liked to go back an seach for a new community to stay with.
Make and live your own experiences. Don't have fear to go your own way an do what you feel like.
---
Samuel – Switzerland
Cause i like to encourage other people to tell something about themself, i can't hide myself. A really touching event in my life was the death of my mother long time ago. It changed my life from the bottom. But i could experience that for everything that goes away, something new may arise.
Keep searching the deep all embracing love. Give it to yourself an your neighbor.
---
The storys and advices are written in self perspective. They are not quotations, but the self perspective should punctuate the personal charakter of the textes. I will often meet people who don't speak german. So i tried (with my limited vocabulary in english) to provide a translation as far as possible.