The last weeks are easier to describe in pictures than in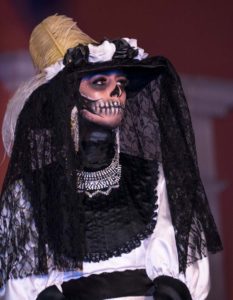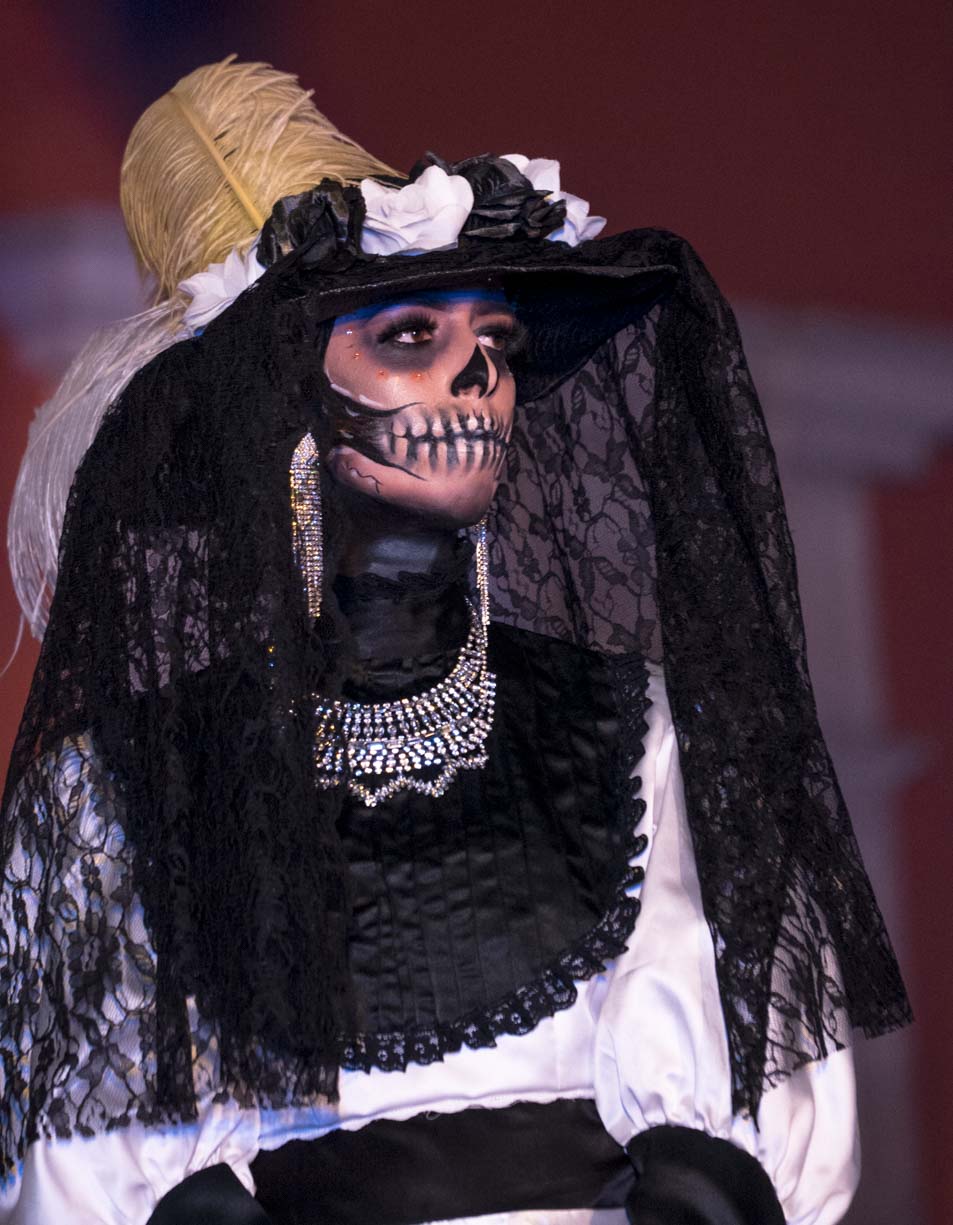 words. We have reached Aguascalientes on time and were able to celebrate the Day of the Dead there. We were hosted by the grandparents of Diana. Thank you very much for the cozy stay and the wonderful times with Diana, her family and friends.
The Day of the Dead is a modern festival in Aguascalientes. Over the course of a week different events take place and culminate in the main festivities  on the 1st and 2nd of November. There are theatre acts, musical shows with dances and many ofrendas open for visitors. Ofrendas are little or big altars which were erected to remember dead loved ones and to help them find their way home. The word ofrenda means "to offer".
T
herefore there are not only photographs of the deceased but also items that the person liked when they were still alive, for example their favourite food or a beloved object. The belief is that on this special day the souls of the deceased will visit. It is interesting to note that it is not a mournful festival but rather a very happy one. Together with our host we have visited different events and enjoyed our time a lot. In the gallery are pictures of theatre performances, the procession and plenty of decoration.
Further South the festivities would have been more traditional and likely more mystical. We would have liked to be able to visit such a place for the festival and have as well considered taking a bus to visit a town for a day. However the bus ride would have been a few hours each way and we felt it would be better for us to enjoy the place where we already were. And of course we wanted to spend the time with our host and her friends.
This means there is no other choice but to come back another year!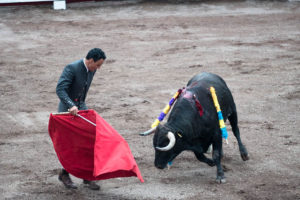 Aside from the Day of the Dead we have visited another traditional event. In the framework of this festival in Aguascalientes there was an evening with bullfights. It was a quite intense and brutal spectacle. It seemed like there was a lot of skill involved to not be overrun by the bull and to be able to stab it in precisley the right place to kill it quickly. It was the first time we were watching a bullfight but we are sure it will be the last time.
The following days we cycled on and visited the two beautiful towns of Guanajuato and San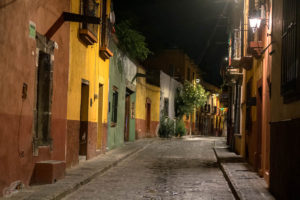 Miguel de Allende, both of which are better experienced through pictures than our text. Guanajuato distinguishes itself through its tiny alleyways inbetween surrounding hills and San Miguel de Allende through its colourful houses and beautiful churches.  For once the distances between those places were rather short but from now on we will probably spend more time in our saddles once again to advance further South.
At the moment we enjoy a longer break at the home of Jaime, so Sami has the opportunity to sort through his countless photos and we are able to tick quite a few items on our to do list. Enjoy the galleries!
PS: For those who are interested in watching a funny and well made cartoon movie about the Day of the Dead we can recommend "Coco – Find your voice".